Facts about the Journal
[aims and content] [origin] [publishers] [contact information] [schedule of appearence] [impact factor] [open access] [distribution] [authors] [acceptance rate] [peer review] [lag time] [indexing]
Click here to learn more about supporting the Journal.
Aims and Content
The aim of the Journal is to promote research in the fields of occupational and environmental health and safety and to increase knowledge through the publication of original research articles, systematic reviews, and other information of high interest. Areas of interest include occupational and environmental epidemiology, occupational and environmental medicine, psychosocial factors at work, physical work load, physical activity work-related mental and musculoskeletal problems, aging, work ability and return to work, working hours and health, occupational hygiene and toxicology, work safety and injury epidemiology as well as occupational health services. In addition to observational studies, quasi-experimental and intervention studies are welcome as well as methodological papers, occupational cohort profiles, and studies associated with economic evaluation. The Journal also publishes short communications, case reports, commentaries, discussion papers, clinical questions, consensus reports, meeting reports, other reports, book reviews, news, and announcements (jobs, courses, events etc).
---
Origin
The Scandinavian Journal of Work, Environment & Health is an international scientific occupational safety and health (OSH) periodical that was formed from the fusion of the publications known formerly as Work-Environment-Health and Nordisk Hygienisk Tidskrift. It has been published in English since 1 January 1975.
Until January 2013, Scandinavian Journal of Work, Environment & Health was published by the Finnish Institute of Occupational Health, the Danish National Research Centre for the Working Environment, and the Norwegian National Institute of Occupational Health.
---
Publisher
The Scandinavian Journal of Work, Environment & Health is published by the Nordic Association of Occupational Safety and Health (NOROSH).
The journal is unique among its occupational health competitors in that it retains its publishing independence and is not owned or overseen by any commercial publishing house.
---
Contact information
Address

Scandinavian Journal of Work, Environment & Health
P.O. Box 18
FI-00032 TYÖTERVEYSLAITOS
FINLAND

telephone: +358-30-474 2694
e-mail: see the editors for specific e-mail addresses
---
Schedule of appearance
The Journal appears bimonthly. Its publication dates are the first day of the following months: January, March, May, July, September and November.
---
Impact factor and ranking
For the latest available year, 2018, the impact factor of the Journal is 3.491 in the Journal Citation Report category of PUBLIC, ENVIRONMENTAL & OCCUPATIONAL HEALTH.
---
Open access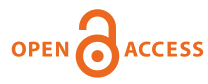 The Scandinavian Journal of Work, Environment & Health is a hybrid journal, we publish both "locked" and open articles. We offer the possibility for accepted articles to be published as copyright-free open access papers. Once the open access option has been selected, the journal does not place ANY restrictions on how an article can be distributed or shared. It can be published on any data repository, photocopied, emailed or republished as long as the publication information (eg, Scand J Work Environ Health. 2013;39(1):1—4) is included. The review process and criteria for acceptability of a paper are the same for regular and open access articles. Authors can choose the open access option once a paper has been accepted.
All online first articles are open access until they go to print. There are several ways a published paper can remain open access:
The author or his/her supporting institution pays the open access publication fee of EUR 2000.00. The page charge is waived when open access is purchased.
The first author is affiliated with an organization that has GOLD or SILVER open access status. See the subscriptions page for more details.
The first author is affiliated with an organization that is a member of NOROSH. NOROSH membership fees cover unlimited free online access to the Scand J Work Environ Health and a partial waiver (a payment of EUR 500 is required) of the article processing charge for first authors from the member institution. Authors are required to limit the length of Original Articles to under ten pages. Papers that exceed this length must be edited or tables/figures must be moved to the Data Repository section. For more details, visit http://www.norosh.org/pmwiki.php/Main/Membership
The Journal's Editor-in-Chief selects the paper as that issue's Editor's Pick.
Please note: Scand J Work Environ Health articles are "locked" for two years from the date of PRINT publication. If you have received funding that requires papers to be published open access before two years (eg, NIH or MRC funding), then you are required to purchase open access for the paper. The Journal can no longer "unlock" papers after publication or allow them to be posted on PubMed Central without a fee unless the paper is selected as the Editor's Pick.
Click here for more details.
---
Distribution
The circulation of the Journal is worldwide. At the end of 2017, it was distributed to approximately 34 countries on 6 continents. Most of the subscriptions came from the United States, Netherlands, Canada, Finland, Germany, Italy, United Kingdom, Norway, Sweden, Spain, France, Australia, South Korea, Japan and Denmark.
---
Authors
The Journal is open to all authors without regard to nationality. In 2017, 464 manuscripts were submitted for publication from all over the world.
---
Acceptance rate
The acceptance rate of submitted manuscripts in 2017 was 16%. The Journal is increasing the number of papers it publishes per issue in order to accept a higher number of quality papers currently being submitted.
---
Peer review
In a peer-review process, one to four referees independently evaluate the scientific quality of the submitted manuscripts. The Journal uses a double-blind peer-review system.
---
Lag time
Overall, our aim is to speed up the processing of papers and we pledge to do our best to provide all authors with an initial response within two weeks of submission and a (post peer-review) reply within eight weeks.
---
Indexing
The Journal is indexed or abstracted in Thomson ISI (including Current Contents, the Science Citation Index, the Science Citation Index Expanded, Biological Abstracts, BIOSIS, and BIOSIS Previews), Excerpta Medica, OSH UPDATE (including CISDOC(E), HSELINE, and NIOSHTIC-2), PubMed, TZXLIRE, CAB Abstracts, Ebsco Host databases, ProQuest, CAS, Cambridge Scientific Abstracts (CSA/CIG), PASCAL database, National Archive Publishing Co, All-Russian Institute of Scientific and Technical Information (Viniti), Elsevier (Biographic Databases), SIIC Data Bases, Medworm, WorldCAT, Chemical Safety Newsbase, Global Health, PSYCINFO, CANCERLIT, Social Science, Pollution Abstracts, Uncover and ToxFile.